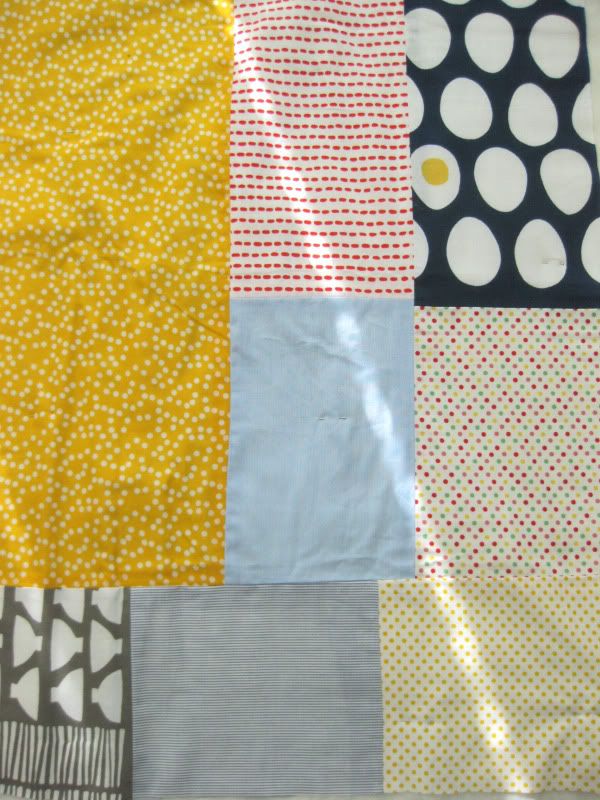 Cross detail on the back to hide my terrible sewing...... looked a bit cute so I did it on all corner joins.

I made the front piece for this quilt some time last year and then got stuck back into it about 3 weeks ago, I'm not the best sewer so I kept it pretty simple and there was no real planning, just patched it all together and it turned out square...... not sure how.
I'm waiting for our next Japan trip in June to purchase some super thick tape/binding from Fog Linen to finish it all off.
Or if anyone knows where I can get 10cm-ish bias binding from?..... It seems that it's only being made in mini sizes.