Wow..... now this is one special place and so far it's on the top of the list for honeymoon options!
Nowhere Resort have 3 locations, Zushi, Hayama and Sajima...... all lovely, but
Sajima
would have to be my favourite.....who can go past a triangle house that butts up to the ocean?
Not only do you have this incredible house to yourself.... but you can request to have a picnic (lunch) or bonfire bbq (evening) organised for you.... get a tour of local produce markets..... go on half day hikes around the area or take a sea kayak tour where lunch will be served on a nearby island!...... It's too much right?........ I think I'd die of romantic adventure fun!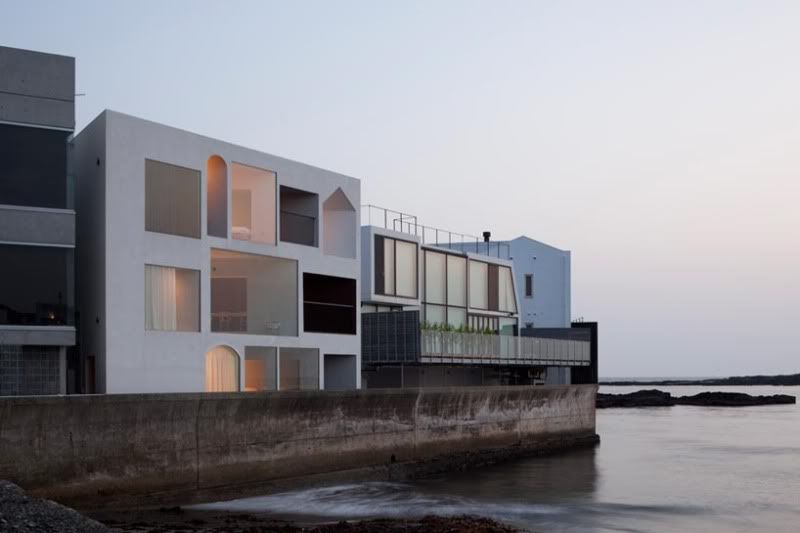 day time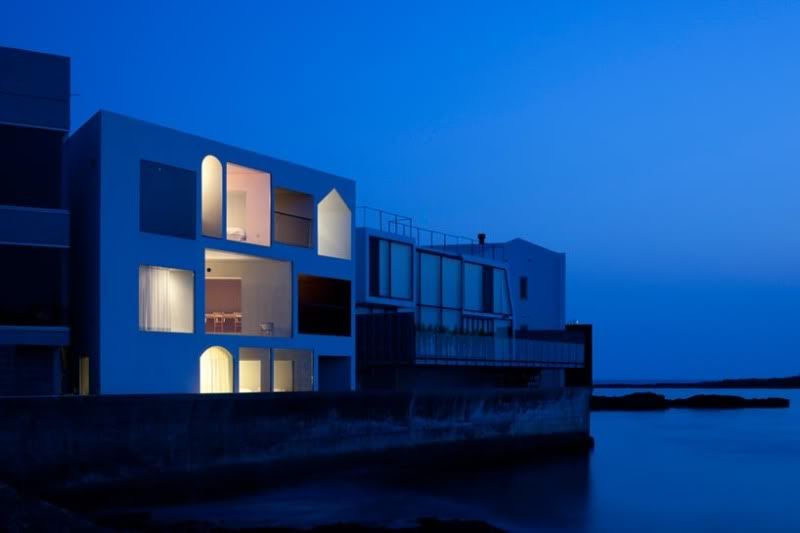 night time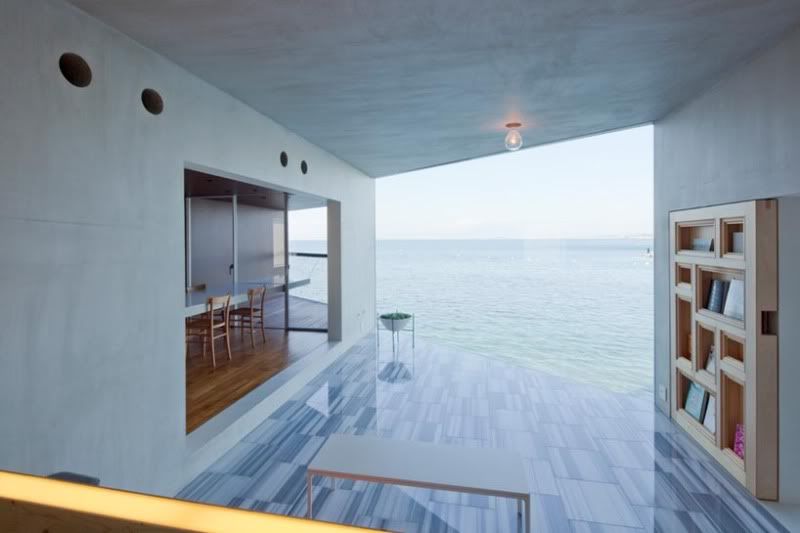 ridiculous views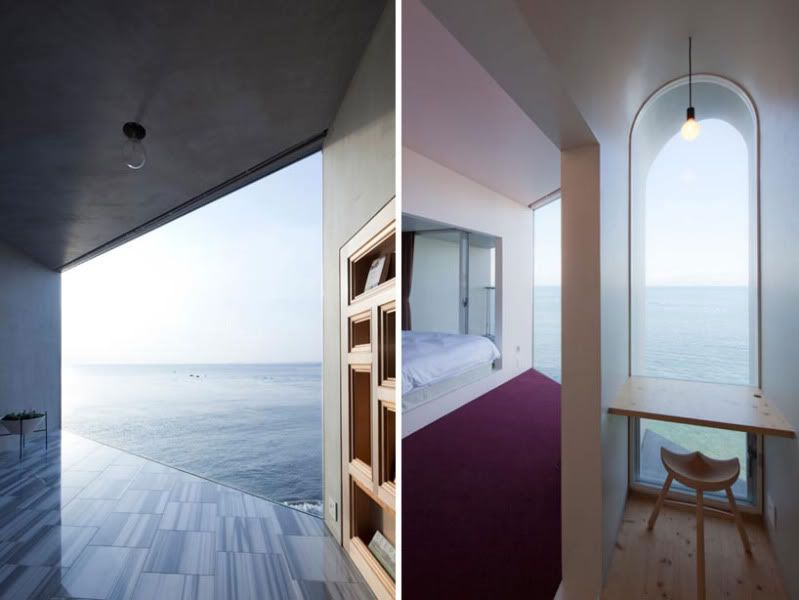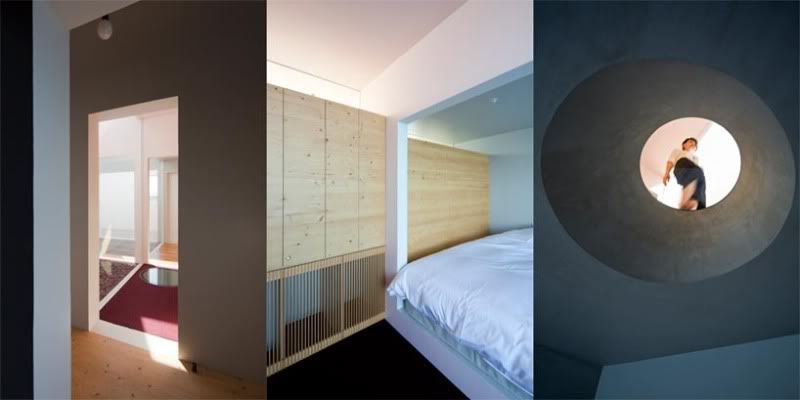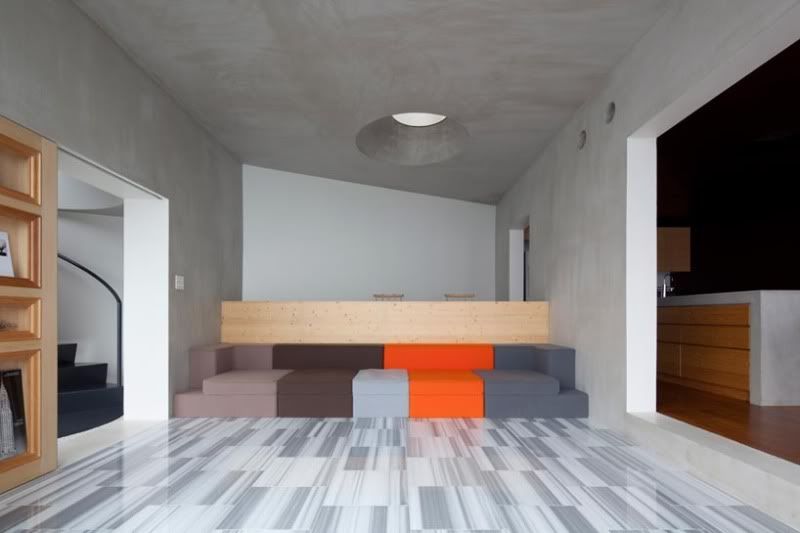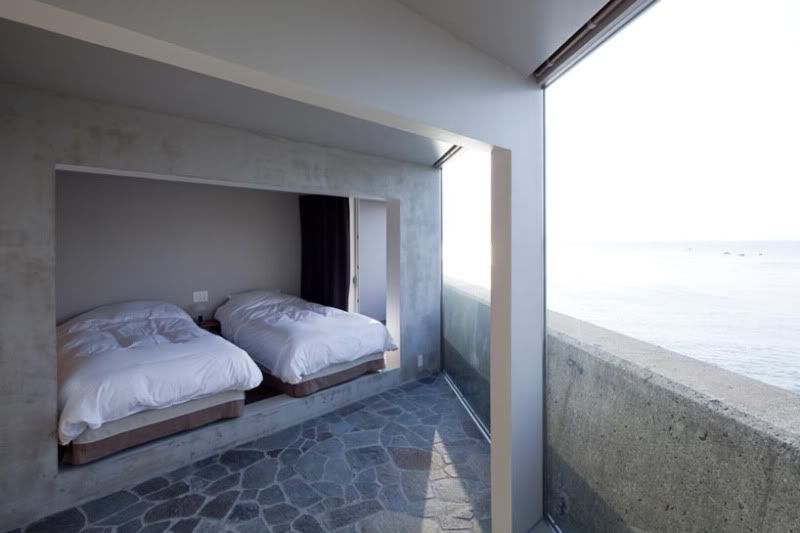 more ridiculous views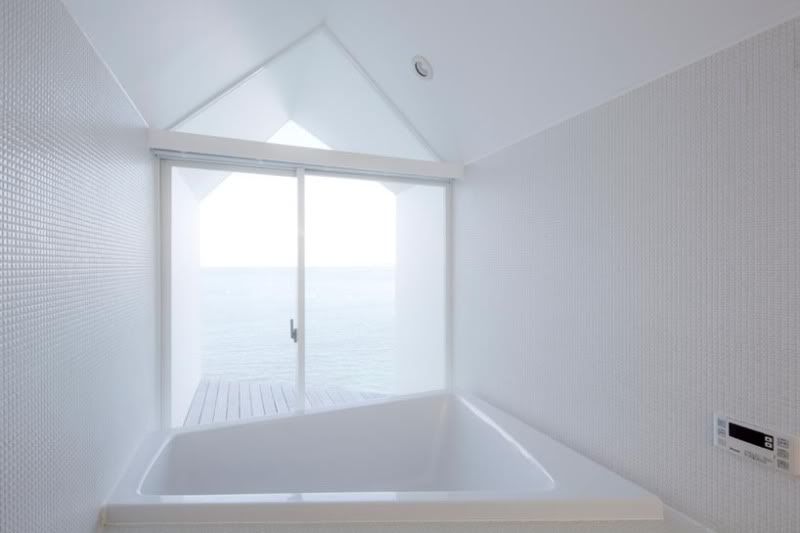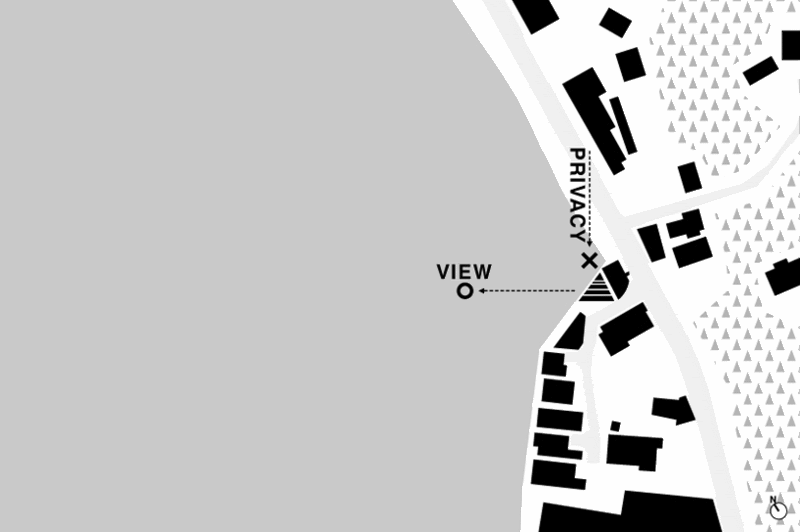 all images from yasutaka yoshimura architects , via designboom.