My goodness this year is flying by.... a lot has happened.....birthdays...big decisions made about the next couple of years (I'll be able to share more about this soon!)... and the biggy... our wedding!!!(post and photos to come!) But just quickly wanted to share the bits and bobs I made in the 6 week pottery class we just completed. I got 16 'vessels'. Throwing was sooooo fun, messy and slippery... Turning was easily my favourite process though.... you can start to see the profile and personality coming out... and then glazing.... which was a bit of a gamble, some of the under glazes turned out pretty nasty... had a few successful little guys though and will definitely be doing the next set of classes!
above are the lovely/tricksy under glaze colours before firing... and below are the finished ones.... unforch most of these are going to be presents.....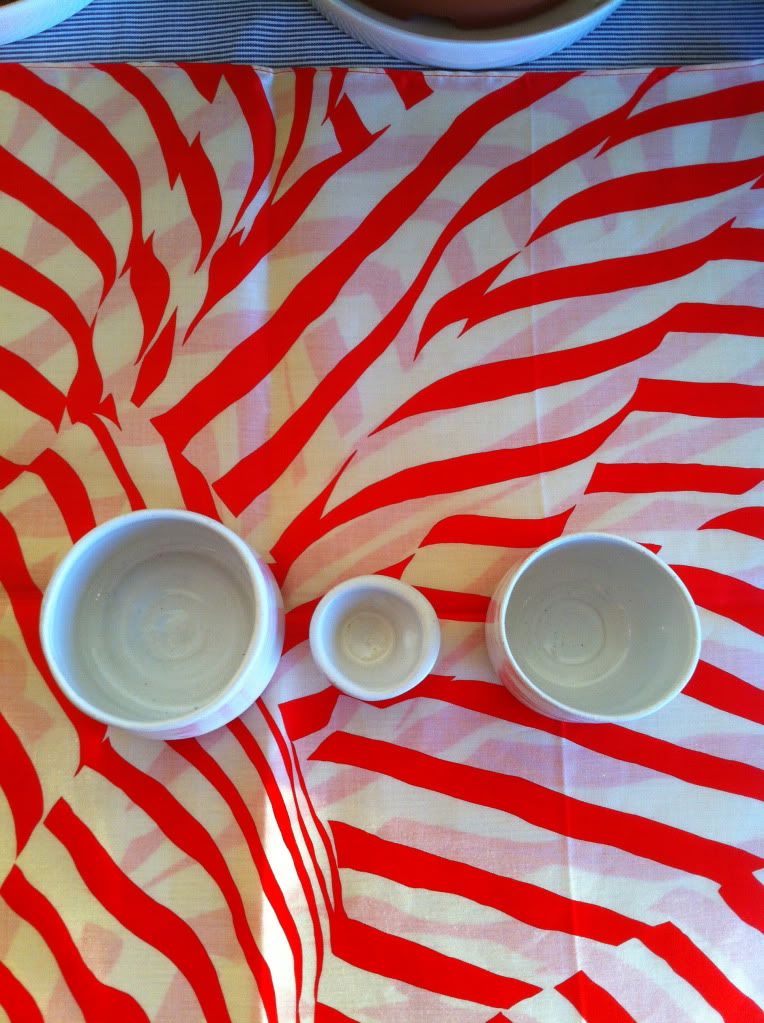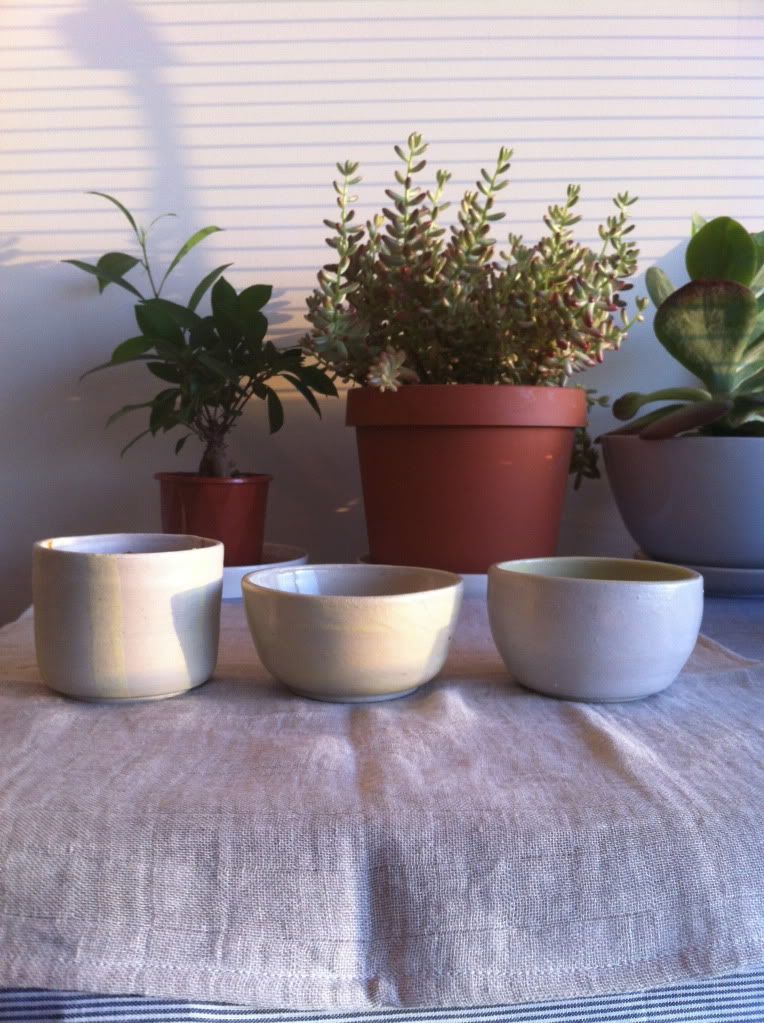 Particularly happy with this little guy.. bit of an experiment with multiple layers of glaze.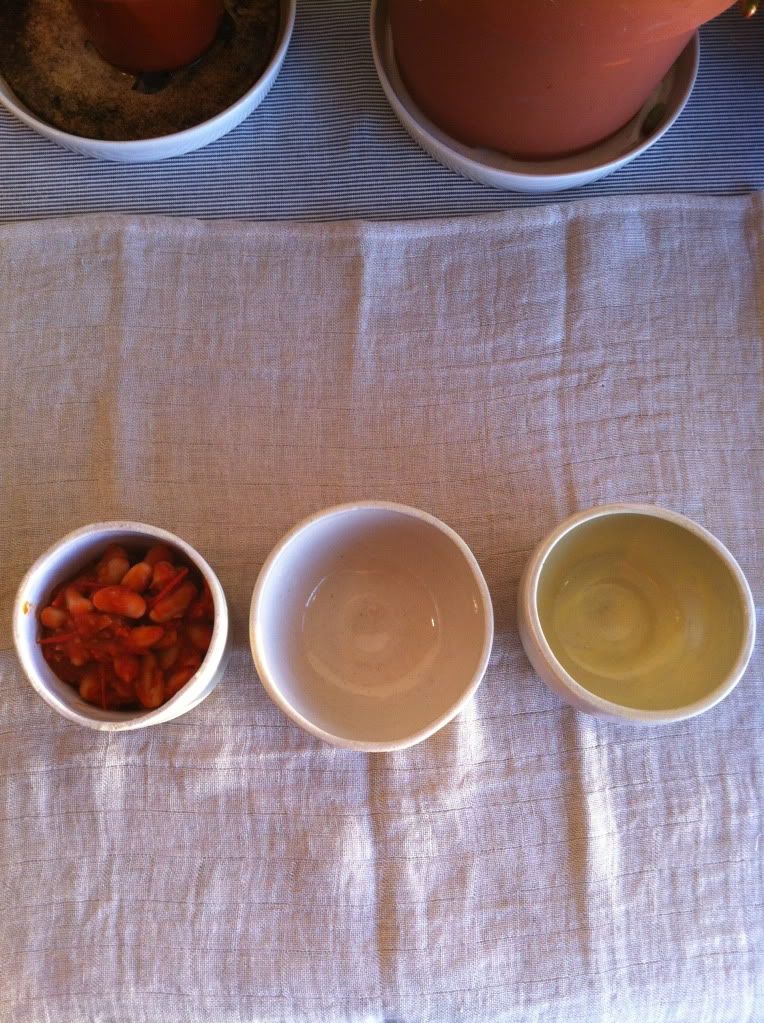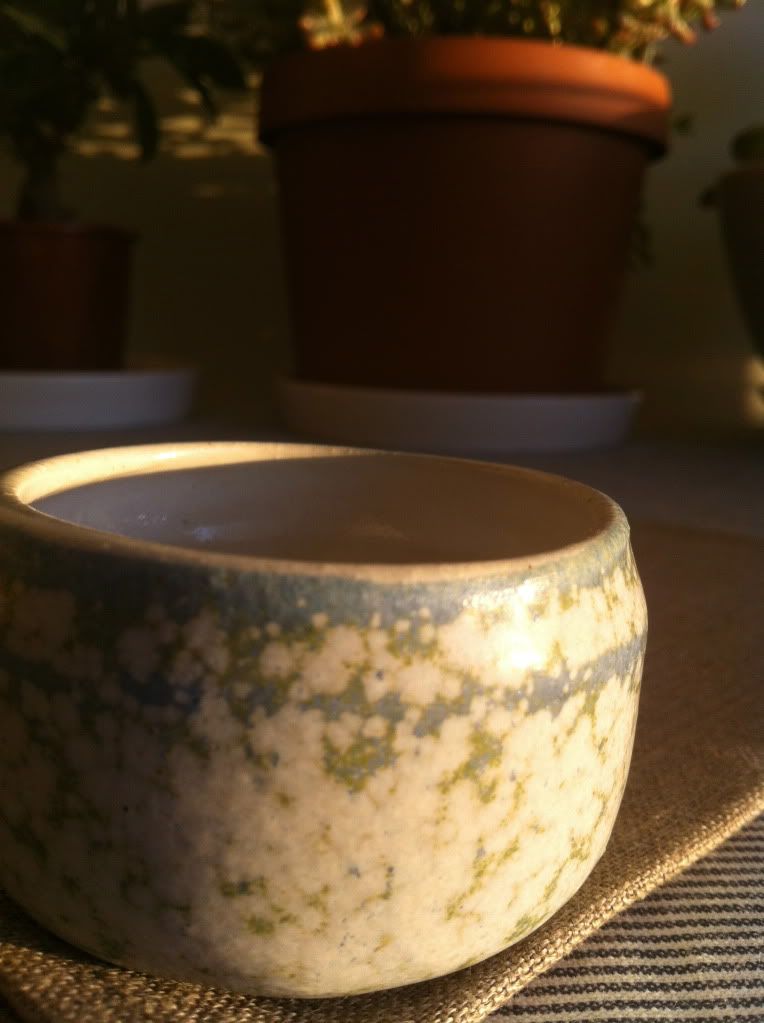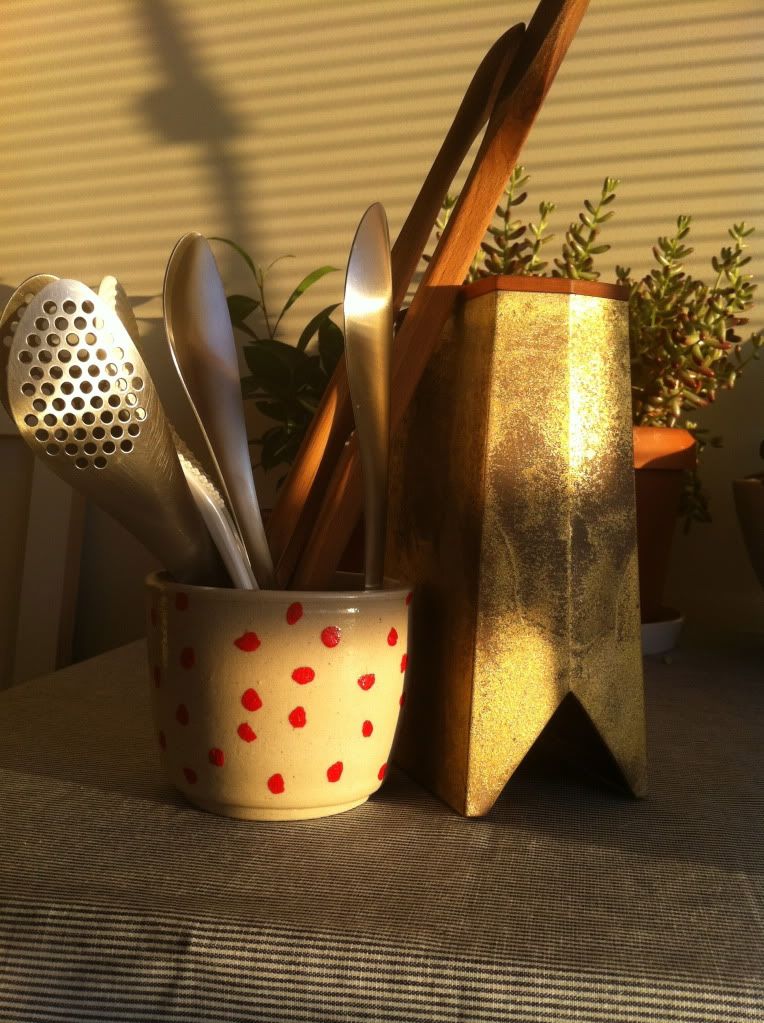 My utensil holder needs a bit of help keeping things upright, bit short and squat.....